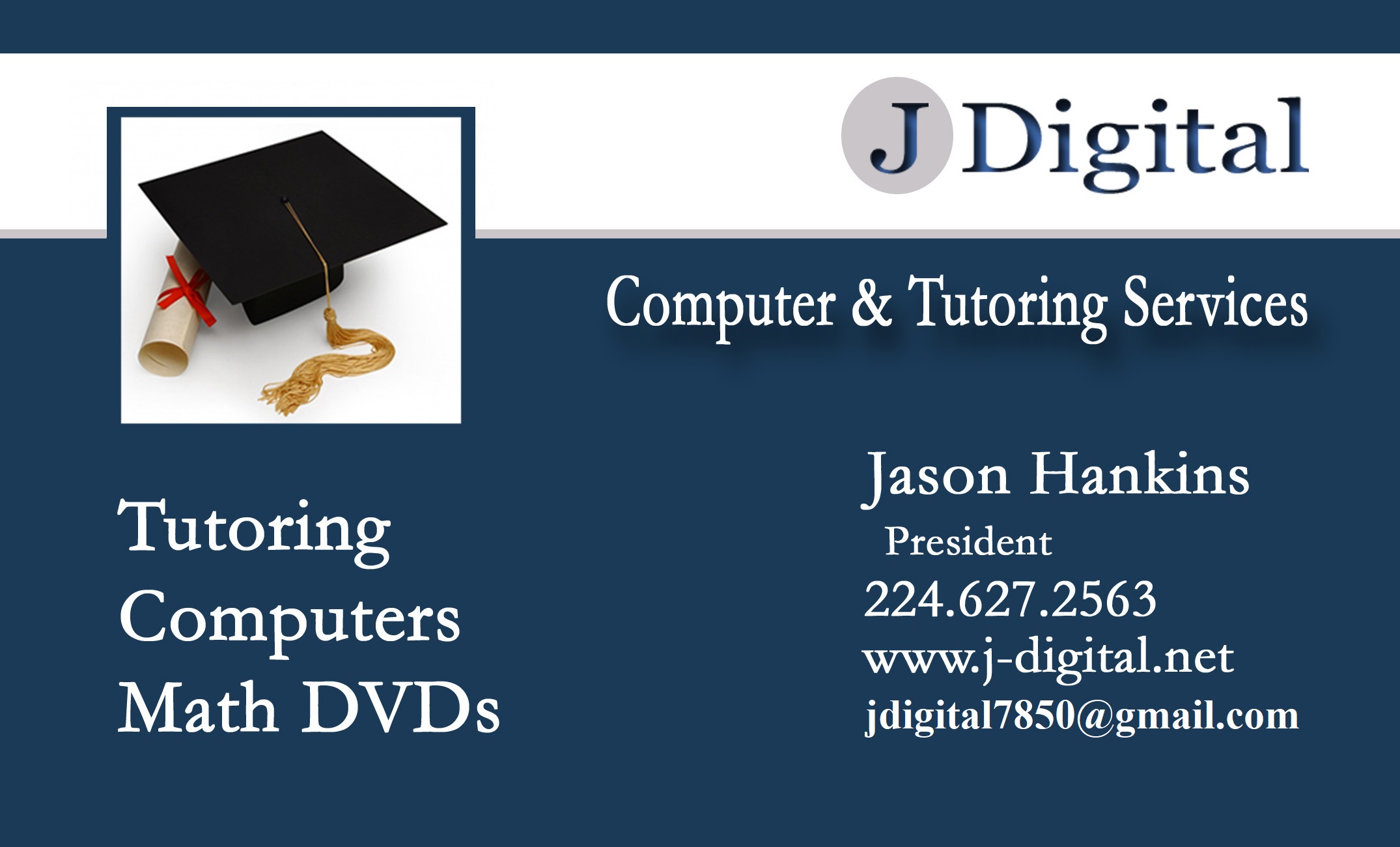 One on One Tutoring
If you are interested in tutoring call or email today!
Junior High through College level
Save time by getting your homework done faster
Save money by passing the class the first time (college)
Get the score you need on the ACT, SAT, ASVAB, GMAT, CLEP, Nursing, Real Estate or other exam
J. Digital Tutoring tutors many subjects at the middle school, high school and college level. Including math, science, business and computer courses.